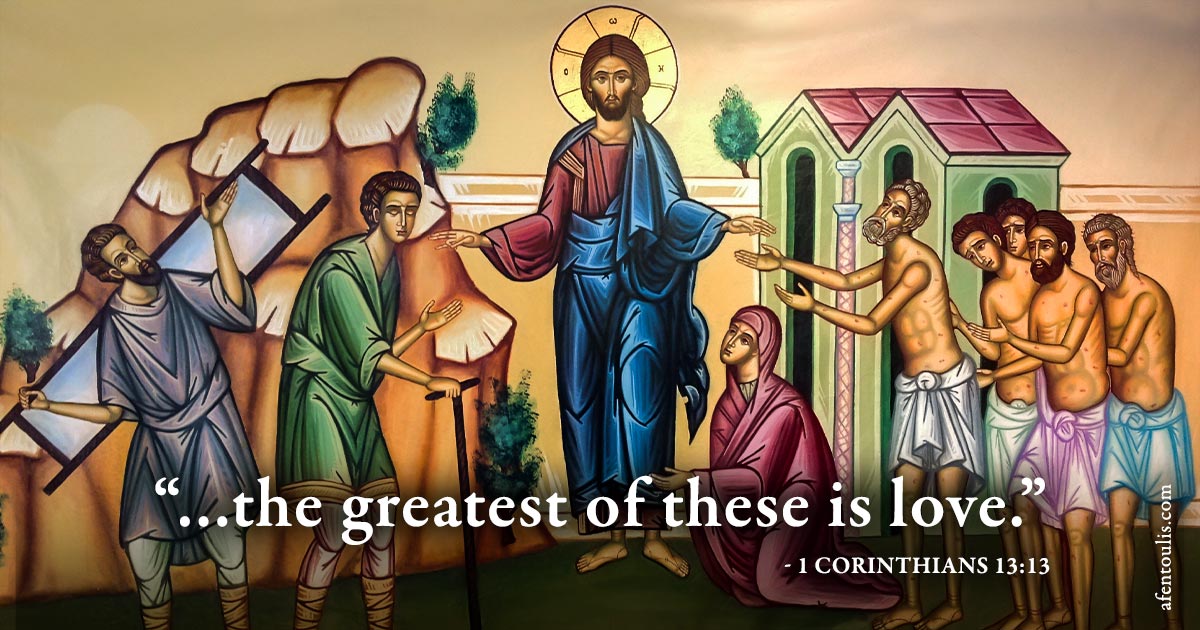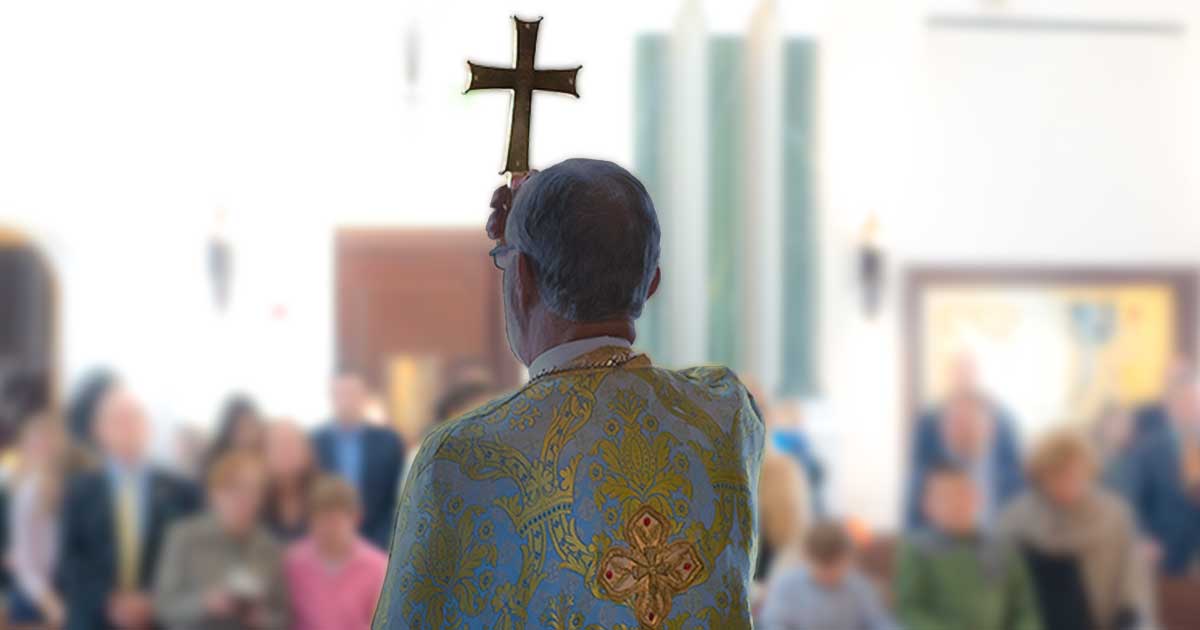 Learn About Orthodoxy
God invites us to experience and participate in His love by offering ourselves to one another.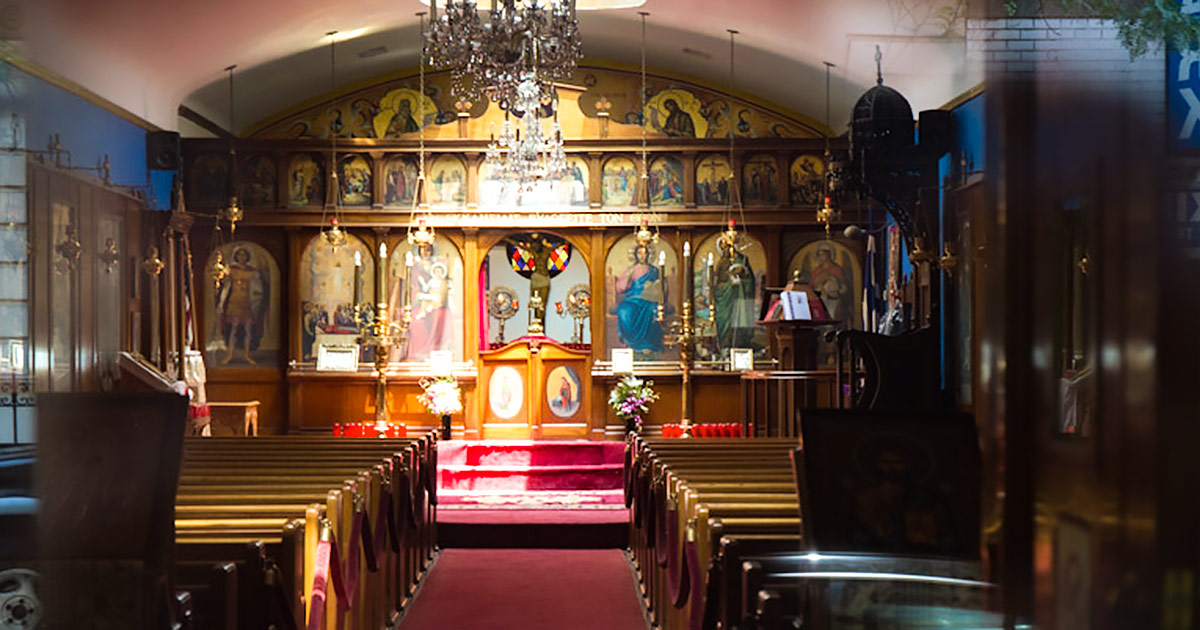 Live Streaming Services
Watch our live streaming and on-demand video through our Facebook page.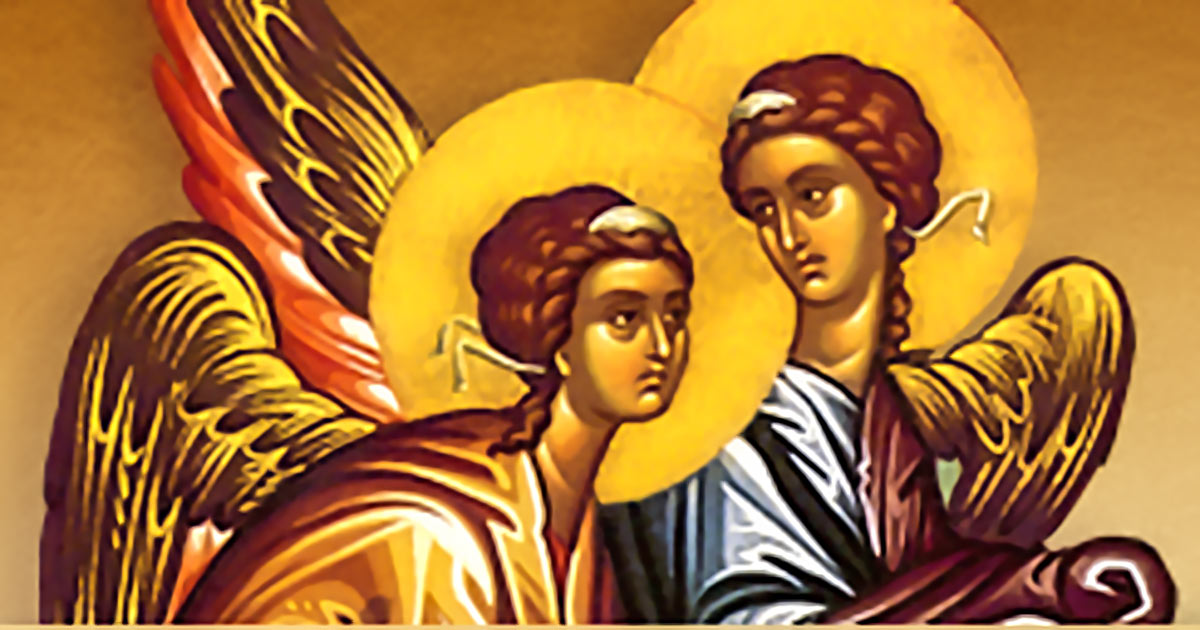 Weekly Sunday Bulletin
Featuring this week's Saints & Feasts, Gospel & Epistle readings, and our parish news.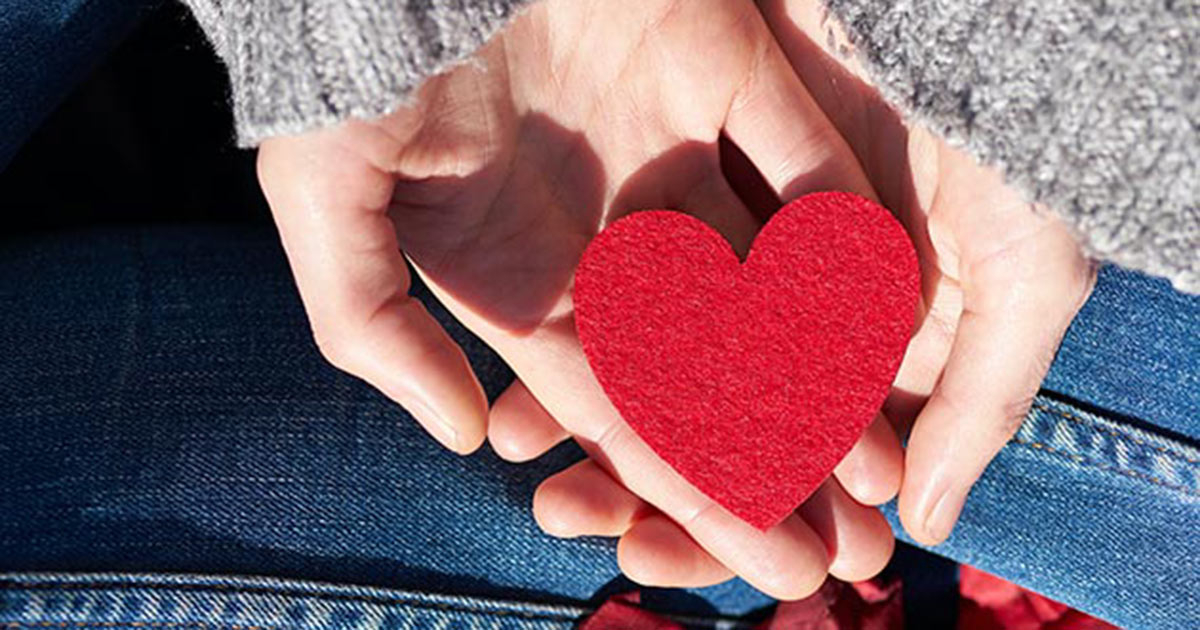 Ways to Give
In gratitude for God's blessings, please consider supporting the ministries of the Church.
Welcome to the Saint John the Baptist Greek Orthodox Church Website

Dear Brothers and Sisters in Christ,
We've had a very busy few weeks at St John's Greek Orthodox Church, and I'm pleased to share with you there's been a further lifting of restrictions on attendance inside, enabling us to seat more Parishioners during the Divine Liturgies.
I invite you all to come and reconnect with our Church in person, after so much disruption to our spiritual lives. Ultimately, our relationship with our Lord is a deeply personal and direct one. For those of you unable to travel or taking extra health precautions, we are working on live streaming some of our services and will update you via email and social media.
We are blessed that Father Ioannikios or Father John for short, has hit the ground running on our key Parish projects and new initiatives to share with you in the coming weeks.
Father John joined us at the start of the ecclesiastical New Year, and it's been wonderful to see so many of you return to church and welcome him.
I'm thrilled to share some photos below from our recent Liturgies. While we are all facing uncertain times, may our faith continue to guide us closer to our Lord.
Sincerely,
Denise Malleos, Parish President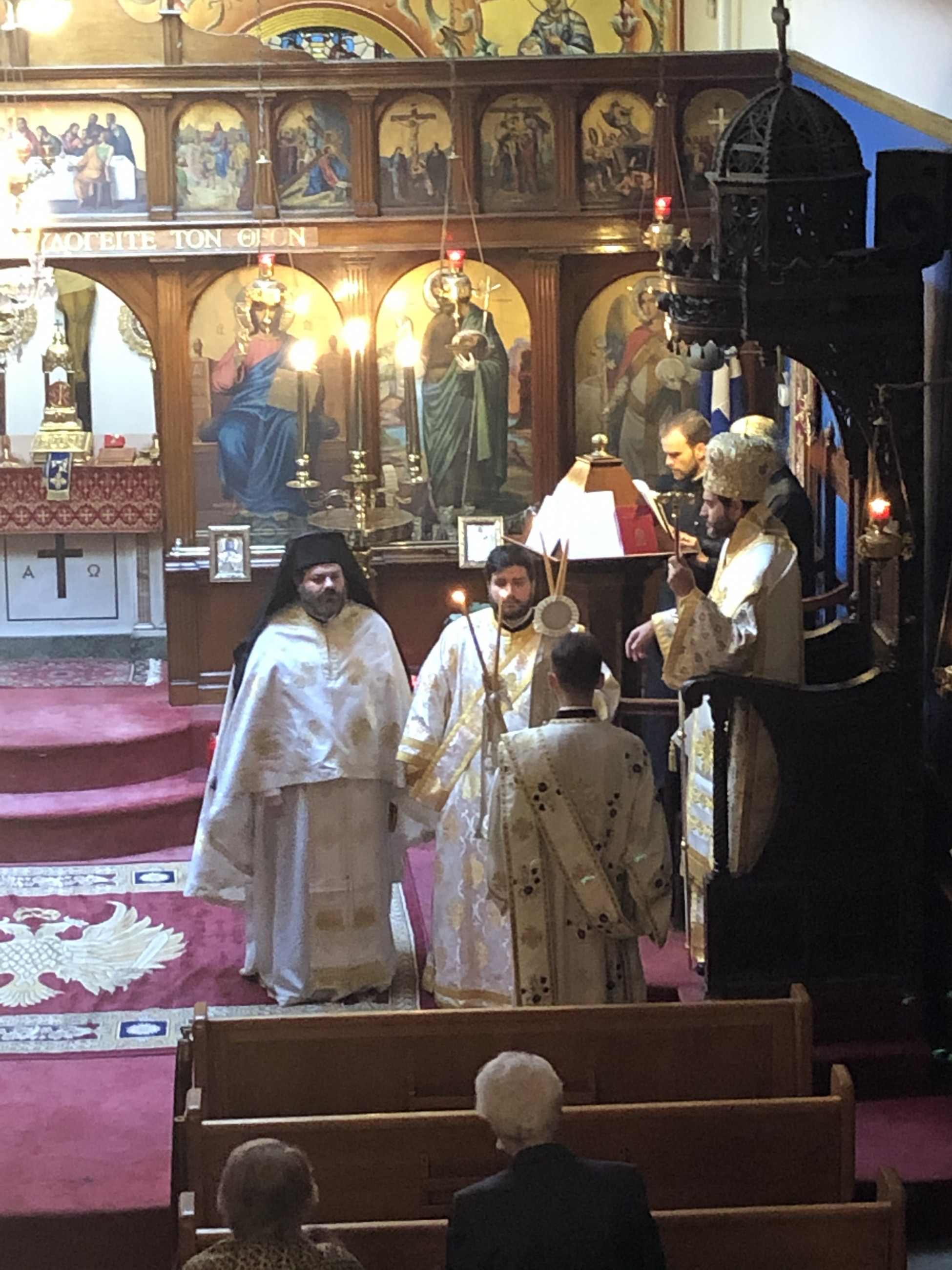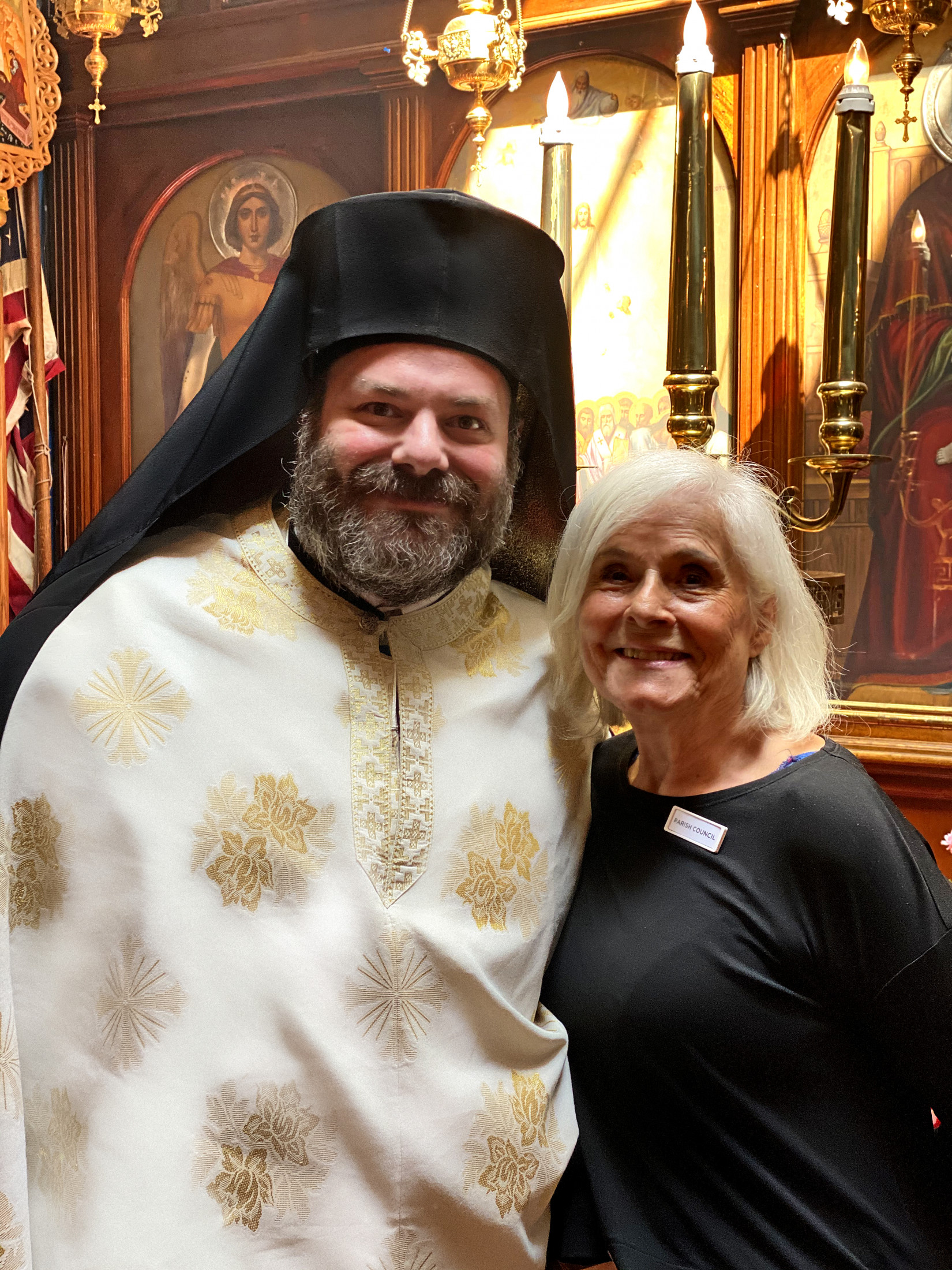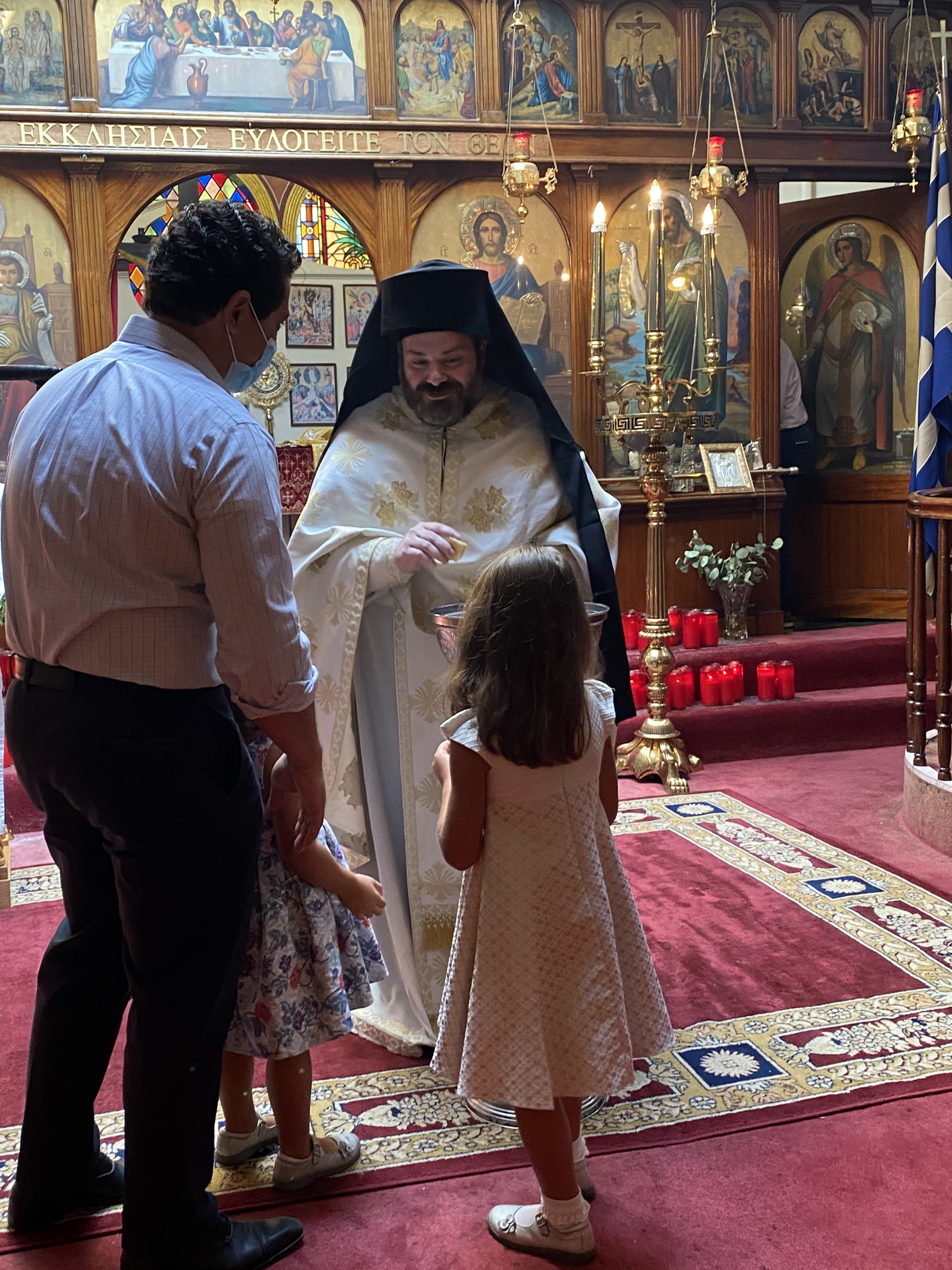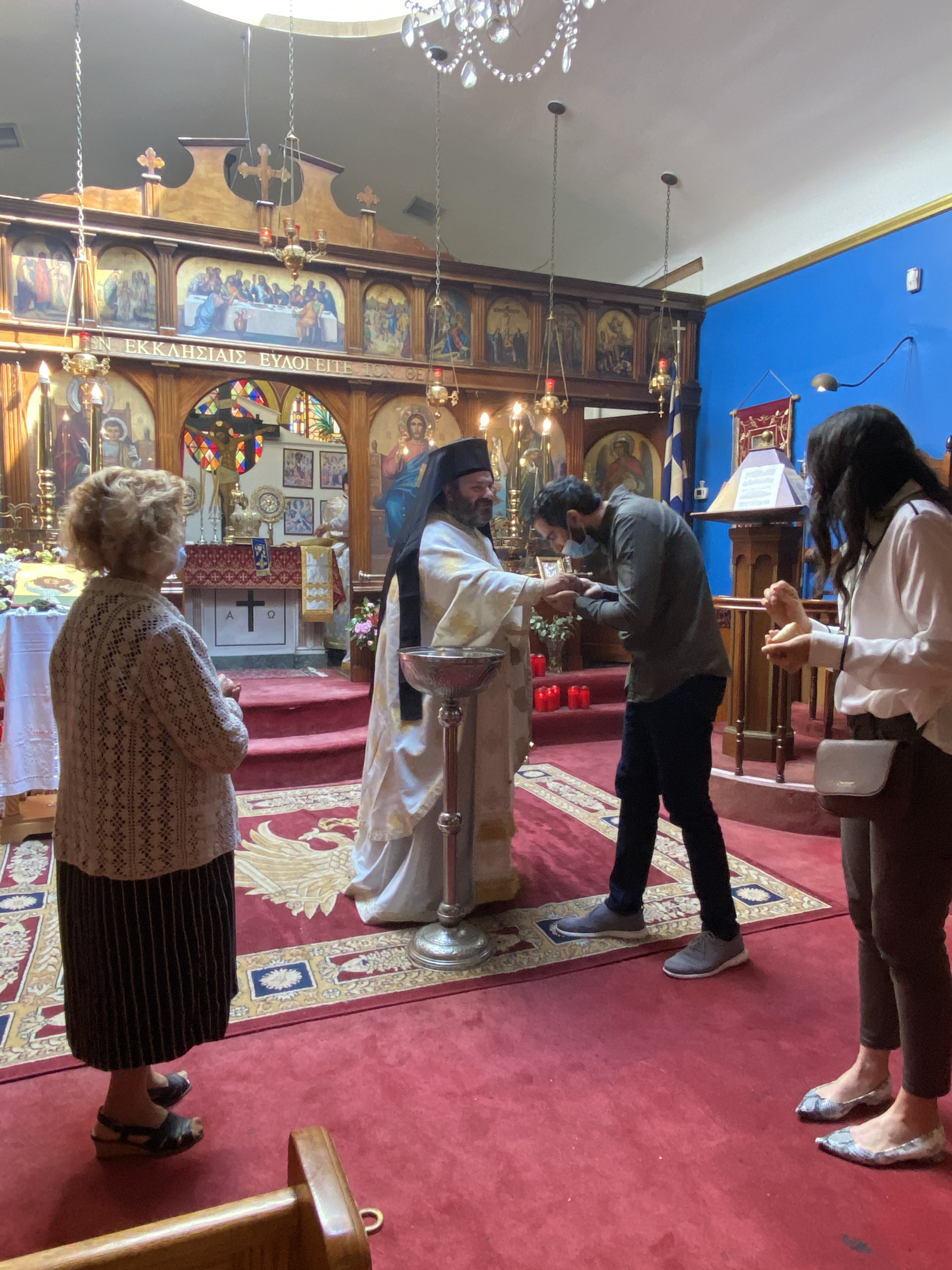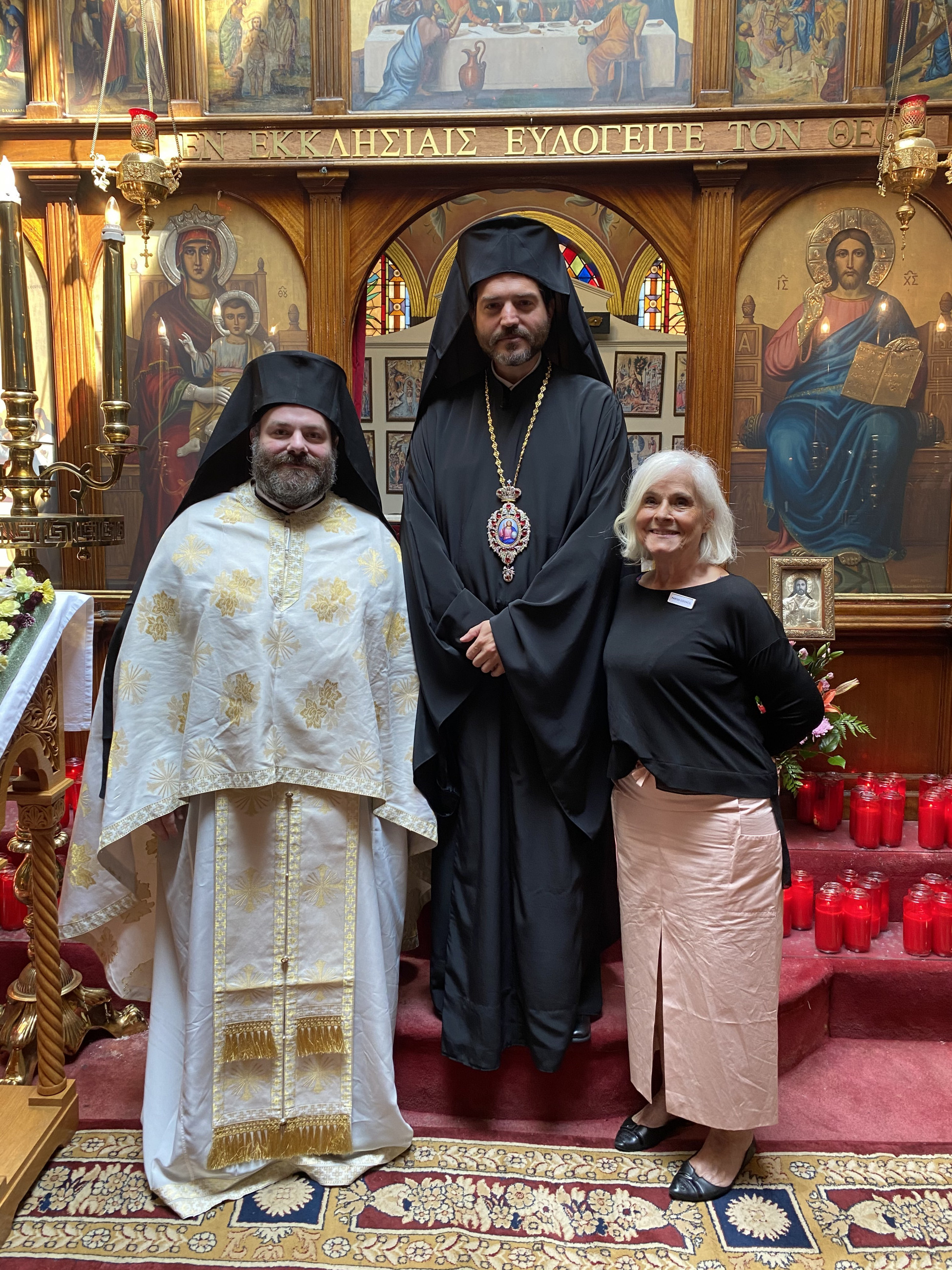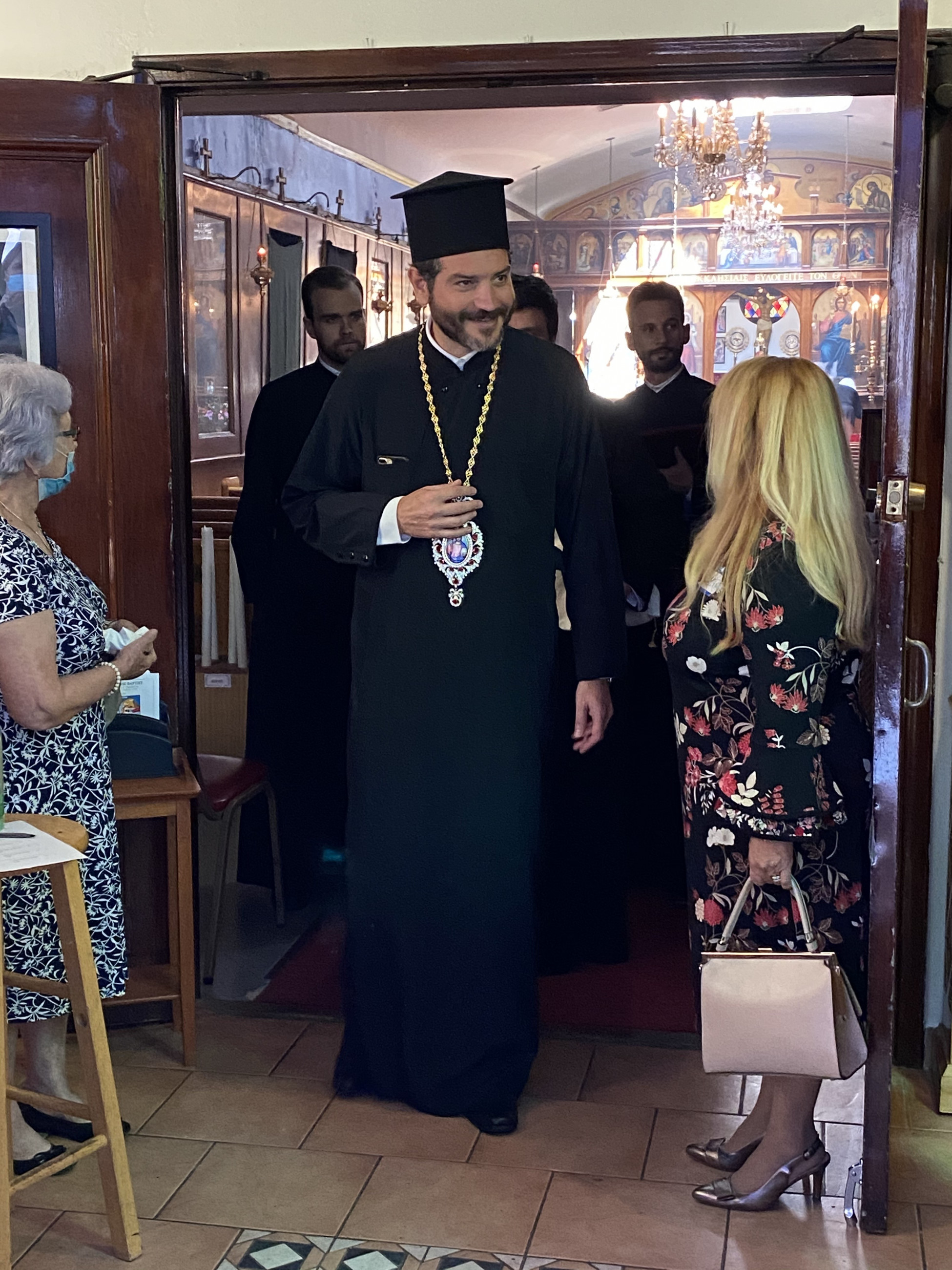 ---
Parish News:
Thank you to all of you for making our Parish's 80th Jubilee Dinner in Tribeca such a success.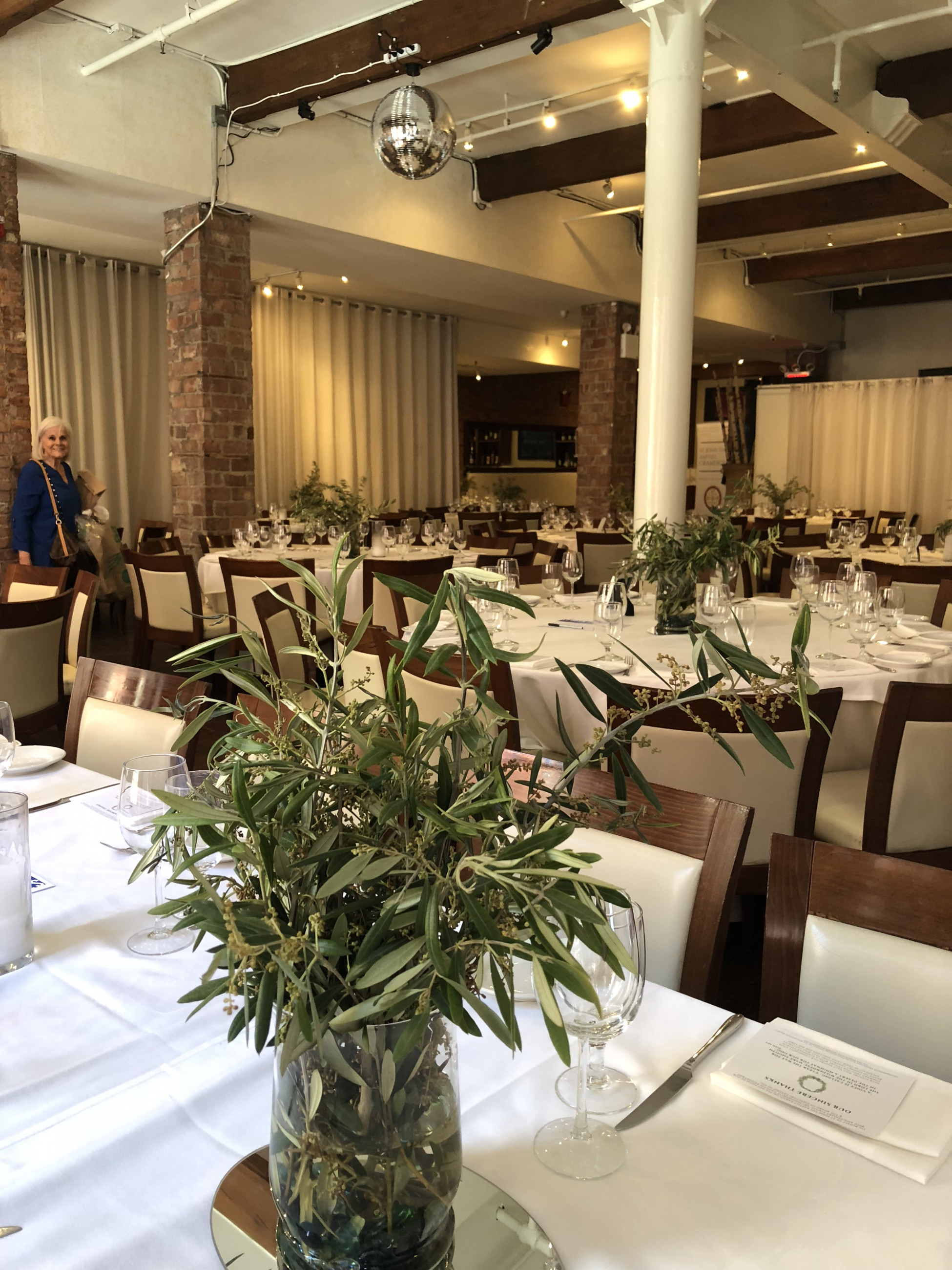 Stewardship
"...the greatest of these is love."
- 1 Corinthians 13:13
Download the 2020 Stewardship Form
---
Service Schedule
Sunday, November 1, 2020
5th Sunday of Luke
9:15 a.m. Orthros/10:15 a.m. Divine Liturgy
Sunday, November 8, 2020
7th Sunday of Luke
9:15 a.m. Orthros/10:15 a.m. Divine Liturgy
Sunday, November 15, 2020
8th Sunday of Luke
9:15 a.m. Orthros/10:15 a.m. Divine Liturgy
Sunday, November 22, 2020
9th Sunday of Luke
9:15 a.m. Orthros/10:15 a.m. Divine Liturgy
Sunday, November 29, 2020
13th Sunday of Luke
9:15 a.m. Orthros/10:15 a.m. Divine Liturgy
Sunday, December 6, 2020
10th Sunday of Luke
9:15 a.m. Orthros/10:15 a.m. Divine Liturgy
---